The Blue Baron Compact 36 Truck Mount Tile & Carpet Cleaning Machine .........."There is Power in the Mini!"


Put the "SPECTACULAR" into your business!

The Blue Baron Compact 36 Tile & Carpet Cleaning Truck Mount is a versatile Truck Mount and because of its Unique Engineering and Design, it will always Out Performs its Competition. This unit has Great Heat & Suction with a working pressure of over 2000 psi plus. 

Truck Mounts like the Saphire Scientific 'Rage" will never give you the same performance with its Inferior Components, Low Working Pressure, Inferior Heating System and Over Heated Louvered Inclosure (uses a Fan to Cool inside of the Console) Not Good.

So to advoid a "Rage," advoid the "Rage".

Because of the Compact 36's Patented Heat Exchanger and Superior 23.5 HP Kohler Engine it Hands Down on Uncompromising Strength, Durability of Construction, Engineering and Performance. (All Belt Driven and easy access to Components)

In Summary and as mentioned above, unlike the Rage, the Blue Baron never needs internal fans to try cool down its interior because there is no 'Smother Covers', but a simple "Open Concept Body Style" which allows every Component to run Cool and Breath allowing maximum Performance, ease of Maintenance / Repair and Long Life.

The Rages Overheated Smother Covered Crammed Interior, only adds to excessive Wear and Early Life of the this Truck Mount's  Components. By the time you try to do what should be a simple belt change out in 15 minutes, can end up takings hours and will definitely set you in a 'RAGE'.

So to Advoid a "Rage", Advoid the "Rage"

Your Customers are waiting!

CALL US TODAY AT: (727) 505-2989 ask for Pete

******BEWARE OF TRUCK MOUNTS WITH "THE RUBBER FLUBBERS"***** UNRELIABLE DIRECT DRIVES CREATE FREQUENT AND SUDDEN BREAKAGE OF THEIR 'LOVEJOY' BUNA RUBBER COUPLERS, LEAVING YOU WITH NO VACUUM, FLOODED CARPETS AND 

WORST......ANGRY CUSTOMERS AND WILL RUIN YOUR BUSINESS!!   

WATCH OUT FOR TRUCK MOUNTS LIKE THE El DIABLO, THE RAGE, CHEM-TEX  as well as AMTEX UNITS TO NAME A FEW!!!!







23.5 HP Kohler Engine V-Twin Command Pro (3 Year Warranty)

 (with Low oil Shut Down) Best in small engines over 10,000 Service dealers worldwide Electronic Key Start 

 All Stainless Exhaust Header (INCLUDES TINY TACH / HOUR METER)

3LR Sutorbilt Blower 377 CFM and 15 Hg (Max) Vacuum Lift and can use up to 400 Ft. of Hose. 

18 month Warranty

AR 3 Plunger Pump Working Pressure up to 2500 psi @ (No turning down Tile, Grout or surface cleaning jobs)

Can withstand High Temperatures and Operates up to 3000 psi 3.5 GPM Making this a Multi Purpose Machine

(1 Year Warranty)

Last Step Chemical Metered Injection System (To Protect your machine's Pump & Heating System).

All Stainless "State of the Art" Patented SUPER QUAD AXIS POINT TM Heat Exchanger System 

120 FT. of 3500 psi rated Stainless Tubing Also Great for Pressure Washing. (Optional Exhaust Diverter) (1 Year Warranty) 

Universal Silencer (NOT A CAR MUFFLER LIKE MOST MANUFACTURERS USE)

                       Helps reduce noise keeping machine quite has it blocks out the High attenuation of sound.

100 Gallon Heavy Gauge Marine Aluminum Recovery Tank with auto over-fill shut off, Vacuum Relief, Auto- overfill Shut-off, Gate Valve Drain, Debris Basket. Optional accessory Pump-out Ports and EZ Flow filter to protect your blower.

(LifeTime Warranty) Optional 60 Gallon Tank available

(NEW) Adjustable Thermostat Temperature Control & Hi- limit Control Regulation will give you the Security of Constant Heat without the worry of overheating even while the machine is running and no carpet cleaning is being performed (time talking to your Customers, Pre-Spraying, moving furniture, Etc.

Complete User Friendly  Control Panel  with Temperature Gauge & Thermostat similar to the Compact 45

Water Box Reservoir Tank for Water Pump System (Great for Winterizing your machine)

300 FT.Vacuum Hose Reel 

300 FT. Solution Reel

200 ft. of 2" Crush Proof Vacuum Hose

200 ft. of 4000 psi Solution Hose

Stainless Steel Dual Jet Wand 

All sturdy 11 Gauge Steel Powder Coated Construction Frame

20" Wide X 38" X 40" Depth

Console weight: 450 lbs.

Battery

Operational Manual & Flash Drive (Video)

Free Expert Training (90 day Warranty on small parts)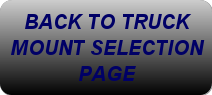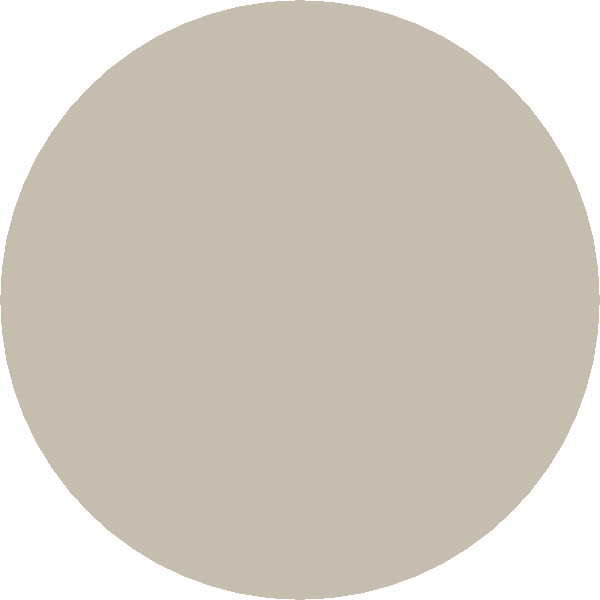 Complete Package for Only: $14,895



Rage Carpet and ONLY Carpet Cleaning Machine

Blue Baron Compact 36 Tile & Carpet Cleaning Machine

Louvered Covers 'Choke' off essential Air Supply adding to the Early Life of Vital Components (Trapped Heat is Not Good) Hard to

Service

Manufacturer uses Internal Fans as they "Struggle" to keep

Internal Component Killing Temperatures Down

ENGINE: 18 HP Kohler

LOCATION OF ENGINE (TRAPPED) TIGHTLY in the middle of

machine makes difficult for repair or maintenance (High Labor Costs)

BLOWER:  Comparable 36 (designed with Obstructed Air Way (Lower CFM)

LOW WORKING PRESSURE: 1000 psi (only)

 There goes your Tile Jobs!

LOW PSI COPPER INFERIOR HEAT EXCHANGER 

POORLY CONSTRUCTED 'OLD Art' DESIGN

(Hair above 1000 psi rated, NOT good) 

POWER TRANSFER: High Failure Rubber Direct Drive

Exteremely difficult to align and install

FRAME CONSTRUCTION: Thinly Constructed Light Gauge Steel (Painted) 'Alarming Component Killing' Smoother Covers makes also hard to service. 

ACCESSORIES INCLUDED: 100 FT of Vac & Solution Hoses

                                                 S/S Wand

Thin Gauge Steel Poorly Constructed Frame (Painted)

Difficult to Adjust Pressure Regulator

OPEN CONCEPT DESIGN

Cooler Running components can Breath (For Long Life)

Easy Maintenance

ALL STAINLESS EXHAUST HEADER

Unlike any in the Industry              (SUPER HEAVY DUTY)



UNI-CONSTRUCTED LAZER CUT 1/4 inch FRAME BASE (TIG WELDED & POWDER COATED)

SUPERIOR PATENTED AXIS POINT HEAT EXCHANGER 80 FT STAINLESS TUBING 3500 PSI RATED

SUPER EASY HAND ADJUSTED PRESSURE REGULATOR (No Wrench required)

 Factory Package Price only: $13,495 SAVE BIG! 


ENGINE:         SUPERIOR 23.5 HP KOHLER

LOCATION OF THE ENGINE: EXTREMELY ACCESSABLE AND EASY TO REPAIR & MAINTAIN (SIDE MOUNTED) so you can easily, check oil, change spark plugs and remove Engine Shroud Cover for maintenance or repair.

BLOWER: 3LR Gardner Denver Sutorbilt Blower

HIGH WORKING PRESSURE: up to 2500 psi 

PATENTED 3500 psi rated Axis Point Heat Exchanger System: Allows

to get better and more stable heat for those difficult Commercial jobs.

Power Transfer: Heavy Duty (Low Wear / Low Shed) Industrial Cog Belts. These Belts last a long time are very forgiving and can handle extreme load condition. For cool running by far the best way to go. Easy installation with belt pull back and alignment apparatus built into machine's frame.

FRAME CONSTRUCTION: Heavy Duty 1/4 inch thick Carbon Steel Plate CNC Lazer Cut Frame base fully Tig Welded and Powder Coated (Life Time Warranty)

ACCESSORIES INCLUDED:   300 FT Vacuum Solution Reel

                                                  300 FT Solution Hose Reel

                                                  100 FT. Vacuum Hose

                                                   25 FT 1.5 inch Leader Hose for Wand Connection

                                                   100 FT Solution Hose

                                                   S/S 2 jet Commercial Wand



Over & Inflated Price for a Lesser Machine

CLEAN EZ Inline Filter Box

Recovery Tank Pump Out System

Rotovac 360i Powerful delivers PowerfulResults!

Rotovac Bonzer delivers Powerful Results

Payments as Low as $275 per month


NOW WITH THERMOSTAT as well as By-Pass Temperature Control!

OPTIONAL:  CLEAN EZ TM 

INLINE FILTER BOX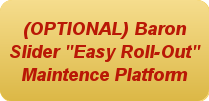 EASY HAND ADJUSTER UNLOADER FOR REGULATING WATER SYSTEM PRESSURE